History and Mission
The University of Arizona's Southwest Center has sustained a program of exemplary publication on the region since 1987 and launch of Journal of the Southwest, under the direction of founding editor, Joseph C. Wilder.  With JSW and with two university press book series, the Center has built substantially on a publishing tradition that began in 1959 with the western historical quarterly, Arizona and the West, published out of the UA history department.  Marking the beginning of a new and ambitious approach to publishing on the Southwest, in 1987 Wilder launched Journal of the Southwestwith a short essay, writing:
It is the peculiar ambition of JSW to pay attention to the histories of tradition and change which so define this unique region.  By so doing, it is our scholarly hope that better, more unified understandings of our region—its peoples, its past and present—will emerge through the vehicle of literate and scholarly writing on the Southwest …. Journal of the Southwest is a comprehensive publication with a special consciousness of place. We hope that you—scholar and general reader alike—will turn to it as a source of the best critical thinking and scholarship on the region.
JSW has remained faithful to this overall vision, and in particular to the notion of a special consciousness of place, ever since.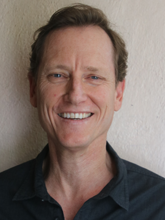 Jeffrey Banister
Associate Research Social Scientist, Editor in Chief, and Associate Research Professor–Southwest Center, Journal of the Southwest, and School of Geography and Development
Jeffrey Banister is director of the Southwest Center as well as research social scientist.  He is also associate research professor in the School of Geography and Development.  At Journal of the Southwest Banister has built on the university's tradition of collaborative investigation and publication in the social and natural sciences and humanities with Mexican institutions. Much of this includes acquiring, translating, editing, and publishing scholarship from Mexican researchers in an effort to bring critical scholarship in and on Mexico into the English language bibliography.  His research and teaching focus primarily on resource governance and politics in the US-Mexico borderlands, Mexico, and Latin America. His most recent project, in collaboration with UA professor of art history, Dr. Stacie Widdifield, explores the visual culture of water control and provision in Mexico City from the early to middle twentieth century. This is an interdisciplinary investigation of the Mexican capital's large potable water system constructed at a crucial phase of national modernization.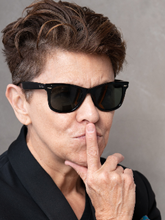 Emma Pérez
Associate Research Social Scientist, Associate Editor
Dr. Emma Pérez earned a PH.D. in history from UCLA and taught in the Department of History at the University of Texas, El Paso from 1990 to 2003, where she also functioned as Chair. From 2003 to 2017, she taught in the Department of Ethnic Studies at University of Colorado, Boulder, also serving as Chair and ushering in the Department's Ph.D. in Comparative Ethnic Studies, Perez has published fiction, essays, and the history monography, "The Decolonial Imaginary: Writing Chicanas into History" (1999), which has been cited in several disciplines.
Perez's first novel, "Gulf Dreams," was published in 1996 and is considered one of th first Chicana lesbian novels in print.  Her second novel, "Forgetting the Alamo, or Blood Memory" (2009) won the Christopher Isherwood Writing Grant (2009) as well as the National Association for Chicana/Chicano Studies Regional Book Award for fiction (2011). Her latest novel, "Electra's Complex," is an erotic, academic mystery published in Spring 2015. She continues to research and write about LGBT Chicanx/Mexicanx in the borderlands through her two latest projects, "The Will to Feel: Decolonial Methods, Queer and Otherwise," which promises to be a brief study that interrogates the coloniality of feelings. The second project is a dystopic novel, "I, Ben Espinoza," which probes a colonial global order run by the wealthy one percent. In the Southwest Center, Emma is Research Social Scientist with teaching responsibilites in Gender and Women's Studies.